How HubSpot and Inbound Marketing Can Help the Pest Control and Turf Industries
Attract, Convert, Close, Delight
HubSpot is helping companies all over the world take their online, inbound marketing to the next level with their innovative software that automates and enhances outreach at every stage. If you currently work in the pest control or turf industries, these cutting-edge solutions are perfect for you. Not only can you attract more visitors (your best prospects) to your web pages with HubSpot, but you can also convert them, keep them happy and turn them into avid promoters for your brand. There is simply no better way to build a strong and continuously profitable business in the modern age.
What The Inbound Marketing Approach Is And Why It's Guaranteed To Work For You

The inbound marketing approach is structured to present information that people need for solving their problems. The goal is to position your company as the subject matter expert by creating targeted content that answers prospects' and customers' basic questions and needs, then share that content far and wide. This content strategy will provide multiple benefits by optimizing your web pages for search engines, driving traffic to your site, providing value to customers, building trust and positioning you as an industry authority. Beyond these things, however, it will also put you in the prime position for maximizing sales results. That's because the multi-dimensional and wholly automated marketing solutions that HubSpot provides, will drive your prospects through the purchasing process. By publishing the right content in the right place at the right time, your marketing becomes relevant and helpful to your customers, not interruptive.
Getting Repeat Business Through HubSpot Tools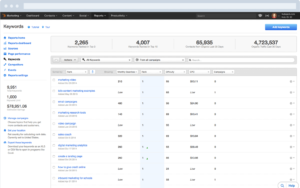 Beyond attracting and converting prospects, the next step in this process is designed to help you satisfy and maintain your clients and then get them to start advertising for you. Happy customers will become willing promoters of your business by sharing your content via their social networking platforms, creating positive reviews of your business, uploading photos of their favorite products and more. This is just a few of the many ways in which HubSpot and inbound marketing can work for you. Today's internet empowered customer will reward companies that understand their problems and are committed to solving them with value-added information by making more purchases and referring more business.
Why HubSpot Is Essential In The Turf And Pest Management Industries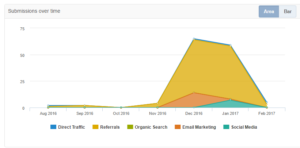 Creating content and tracking the performance of that content across all your digital channels could take a ton of time, which is a resource your business probably doesn't have. HubSpot helps you create, execute, manage and track ALL of your online marketing campaigns from one location. With HubSpot, the entire process becomes automated. This gives your marketing campaigns a smooth, seamless and professionally-managed feel. It also allows business managers to collect and view insightful tracking information – visits, leads, clicks and conversions matched to each and every content asset you produce. With this data, you can see which content and other marketing strategies are actually working for your business and which are not. You can then quickly and easily tweak your automated campaigns for more optimal results.
Want to learn more about how HubSpot and Inbound Marketing can work for you?
Schedule a FREE Consultation – we'd love to hear more about your goals and share insights for how Inbound Marketing can benefit your turf or pest manufacturing business.